Sitka Blacktail Deer Hunts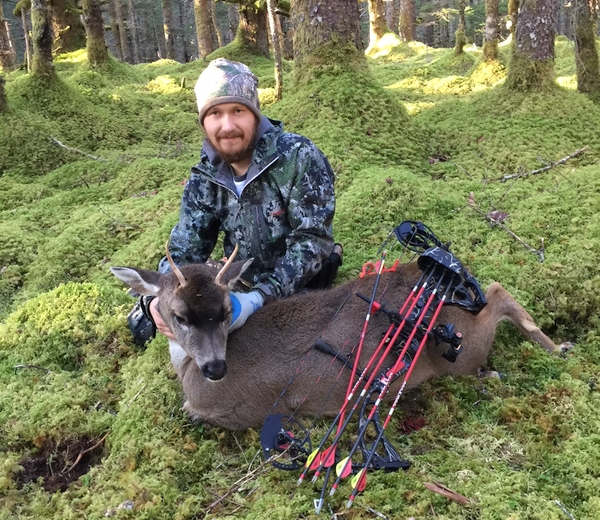 Sitka Blacktail Deer, Roosevelt Elk, Brown Bear, Fox and waterfowl


Dates: (August 1- December 15)
**August 1- September 30 BUCK only**

Occupancy: Max 5 hunters (no mixed groups) Call us if you have a different number of hunters.
Duration: 7 Days, 6 Nights
Trip Price: $14,250.00 ($2,850.00 per person if divided by 5 hunters)
**7.5% sales tax not included.
Other Fees (if applicable):
$120.00 – Afognak Native land use permit.
$230.00 – Non-resident hunting license / 7 day fishing license
$300.00 – per deer tag (limit of 3 per person)
$600.00 – Non-resident Elk tag (limit 1 per person)
$25.00 – Brown Bear Tag (AK residents only)
$10.00 – Alaska State Duck Stamp (you will also need Federal duck stamp)
Included: Transportation, lodging, meals and all fishing gear/bait.
Details:
August 1- September 30th hunts will depart from and return to Homer Harbor.
October 1-December 15th hunts will depart from and return to Kodiak Harbor.
Pick-up: Kodiak(Homer) Harbor 9:00am, Day 1.
Drop-off: Kodiak (Homer) Harbor 6:00 pm, Day 7.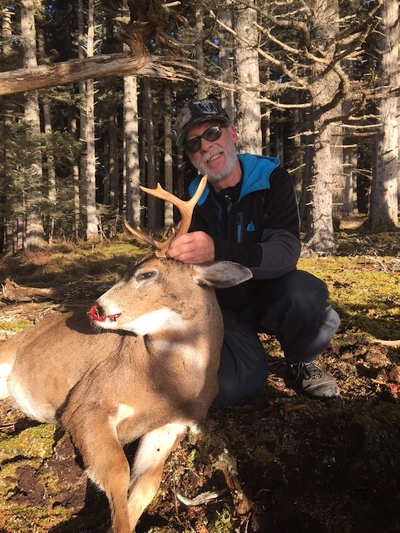 Your hunting/fishing can start as soon as you leave Kodiak Harbor and will end when you re-enter the harbor on day 7. You will be staying aboard the Kingpin, our 43' Delta Marine fishing vessel. Cozy bunks, hot showers and great food await you. Maybe only a few guys want to hunt and the rest just want to fish. No problem. We are professional fishing guides and can guide you to trophy halibut, rockfish, and possibly king salmon if thats what you would like.
On our August 1- September 30th hunts we will be hunting Shuyak Island and Afognak Island. Shuyak does not have the steep terrain like Afognak Island and Kodiak Island. Walking is fairly easy and there is mostly old growth timber and open fields. For the early season deer hunting it is nice and the weather is fairly mild. The river fishing on Shuyak Island can be an added bonus, as well as the brown bear viewing.
There are annual fish limits and possession limits that apply so you will not be able to keep a 5 day limit except on Kodiak trips we possibly can drop fish off at processor.
Not Included:
– Hunting/ Fishing License/animal tags
– King Salmon stamp
– Vacuum Sealing
– Alcoholic beverages
– Rifle/ ammo
– Hunting gear of any kind