Alaska Transport Hunting Trips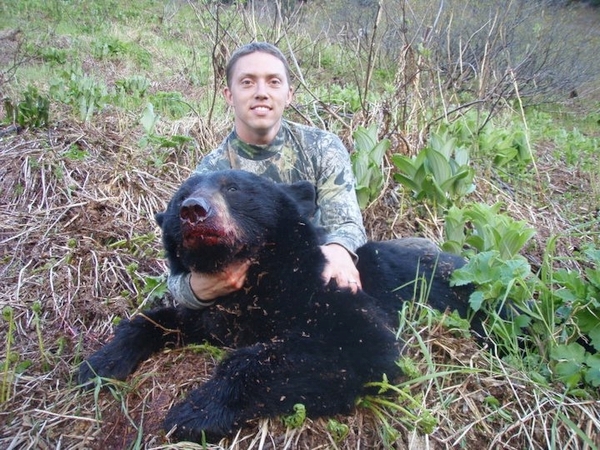 Welcome to Alaska Ocean Pros Hunting website. We are a licensed transporter for big game hunts. We cater to the experienced hunter looking to get to less travelled areas, accessing some of Alaska's finest game. Target Sitka blacktail deer, black bear, brown bear, Rosevelt Elk, Fox and Waterfowl. Your options vary widely, as long as you have the proper permits. We provide the boat, lodging and meals for each hunter, all you need to bring is your equipment and skill. The great thing about this option is it is far less than guided hunts, which can cost between $7,000-$30,000. Our boat based hunting camp will be situated in a bay near hunting grounds and can be accessed quickly via ground to boat transport. Once you arrive at the hunting location you are the guide. You decide where to hunt, what to hunt and when to hunt. You could spend the day glassing the hill sides, drop in on a beach, hike thru the woods, cruise the beaches by boat, or fish aboard one of our boats for the day. We can accommodates up to 5 hunters comfortably on our vessel.
Our vessel is US Coast guard inspected and is equipped with 5 bunks (memory foam cushions) for hunters, private bathroom/shower area, food prep area, dining area, large covered deck space for game processing/storage, freezer and top of the line electronics.
Imagine coming back to the boat after a successful day of hunting, to a hot cooked meal. Process your game, hang your boots up to dry and get rocked to sleep by the lapping wave in a protected bay. Wake up to some hot coffee and do it all over again.
State of Alaska rules for transporters:
Transporters may not:
Guide you in the process of hunting- this means we cannot TELL YOU where to hunt.
Provide maps of any kind for targeting game.
Assist in removal of your game from the field, other than by providing transportation.
Assist in skinning, deboning, or butchering of your meat once on board our vessel.
Provide any hunting equipment necessary to hunt, remove, or clean game.
These trips are intended for experienced hunters, as an affordable option to hunt some of the best hunting grounds Alaska has to offer.
Included:
Transportation from Kodiak or Homer to hunting area.
All meals/snacks/basic drinks
All lodging/bedding
Freezer
Fishing gear / fish cleaning.
Two boats plus rigid inflatable on Kodiak departure trips only.